Your competitors are either already accepting, or preparing to accept cryptocurrency on their websites. Will you beat them to it?
Millions of people all over the world have diversified their wealth into cryptocurrencies like Bitcoin and Litecoin and others. While Bitcoin is the granddaddy of them all, it is now being accepted globally on websites that sell things or transact monetary business via the company website.
Cryptocurrency is Secure
Probably one of the biggest reasons for accepting Bitcoin and other forms of cryptocurrency is because it's much more secure than using traditional credit cards.
There is zero chance hackers invading your system can steal payment info, like traditional credit card details, because no such details are present.
There are no personal details a customer needs to provide during checkout, which means your customer will have greater peace of mind when they're entering sensitive information on their computer or device screen rather than your website.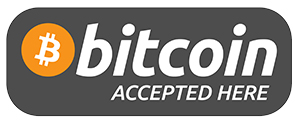 It's super convenient
Accepting crypto on your website is easier than you might think. WebGuy offers a variety of methods to allow you to sell online with an online store or make an online payment for an offline transaction.
Entering a credit card number manually every time wastes time on each transaction. Filling out checkout forms takes up time when you are trying to get your customers on and through the checkout page as fast and frustration-free as possible..
It's much easier and more convenient for everyone if they can simply log in to their Bitcoin wallet address or scan a QR code instead of entering all that information by hand. It's the difference between the checker at the grocery store scanning the UPC barcode on a box of cereal versus having to type in that 12 digit number.
In the future, paying for online purchases will be as easy as sending a text or email and will be tied to your identity. WebGuy makes it possible for you to start accepting cryptocurrency today
Low fees:
Accepting bitcoin on your website also comes with lower transaction fees in most cases; depending on how often transactions happen, you might not even have a fee at all!. With credit card processors changing ever-increasing annual fees and higher rates, accepting crypto starts to make a lot of business sense.
Credit card processors charge from three percent to five percent each time customers use them – contrast that with the fact that there are usually low or even zero transaction costs associated with cryptocurrency payments.
As more and more people adopt cryptocurrency, they'll be looking for places to spend it.
Be that place before your competition and be that place better than your competition.