Page 1 of 6
The old adage, "You Get what you Pay For" couldn't be more true when it comes to the topic of Domain Registration
I used to hear this a lot, but I must admit, it has been about 5 years since I have been faced with this objection.
"$27.50 per year per domain sounds really high. I can currently renew all the other domains I own through my GoDaddy account for $16.99 per year."
(from a recent customer email)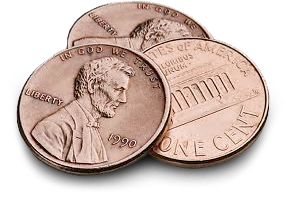 We're assuming Private Registration is included for this price. It is something GoDaddy charges a premium for and they are all too eager to sell you this feature and a bunch of other stuff you may or may not need. There are tons of 'extras'.
UPDATE! Spoke with GoDaddy by telephone on January 26, 2016. >The $16 price DOES NOT include private registration OR auto-renew protection. If you want private registration it is $9.99 (on "sale" for $7.99) and if you want your domain protected from accidental expiration, an astounding $14.99 additional. And $14.99 is the SALE price. So, to recap. WebGuy is $27.50 including privacy and autorewnew. To get the same with GoDaddy you're looking at $16.99 + $7.99 + $14.99 = $39.97. That's $12.47 MORE than WebGuy.
Don't get me wrong. Private Domain Registration is a fantastic idea. It truly is. We include Private Registrations for all our customers for good reason. And we don't charge extra. It comes standard with every registration.